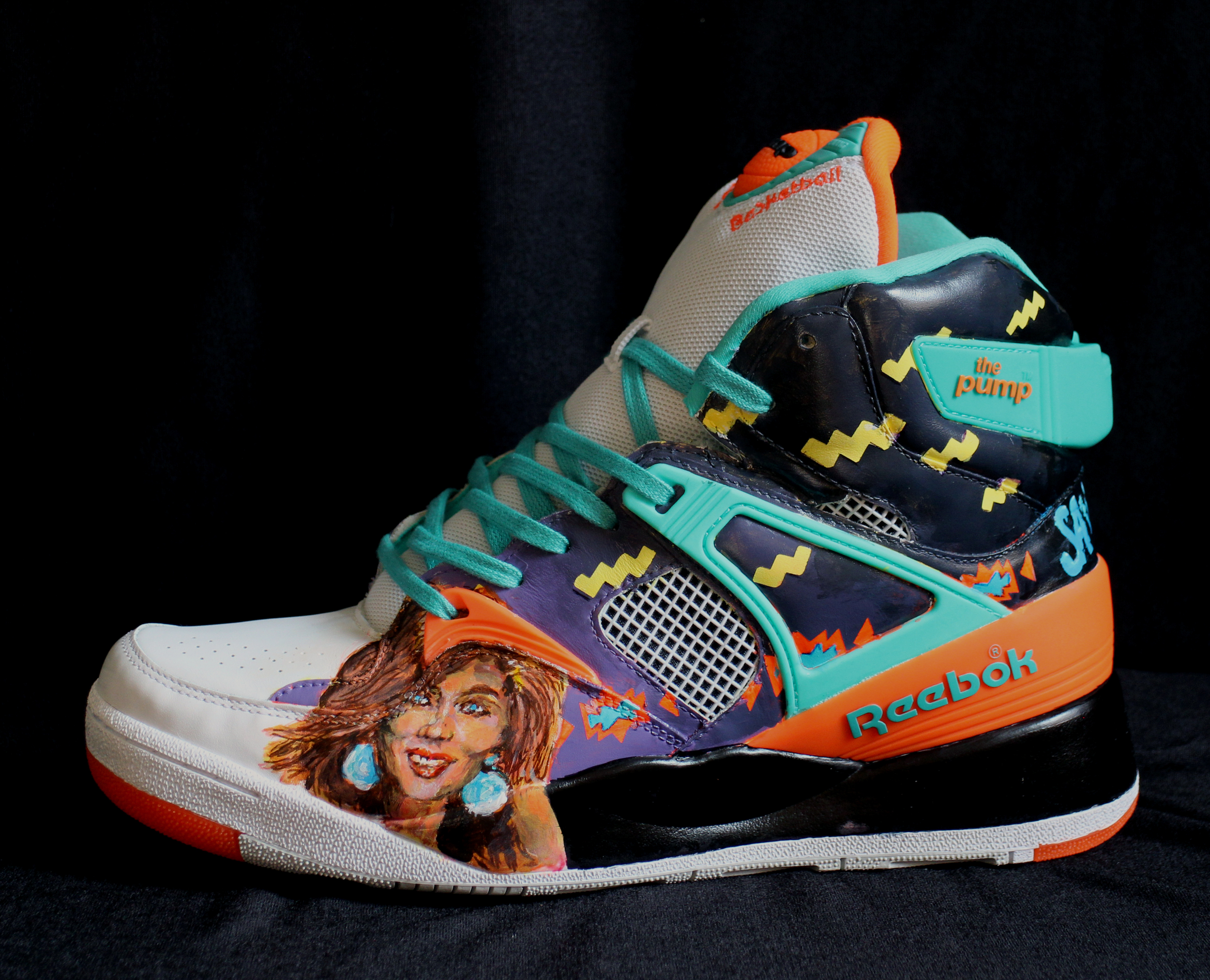 Kelly from Saved byt the Bell
Undeadfoams Capsule Collection
These are hand painted fully customized Nike Foamposites made as a fan project about The Walking Dead Series (Season 5).They are available for purchase email below.
Undeadfoams
Brain bottoms and blood spatter.
Undeadfoams Walking Dead Customs
Characters:
Glenn Rhee Size 11
Michonne Size 10.5\
Rick Grimes Size 10
Undeadfoams Nike Custom Backshots
THE WALKING DEAD (TWD)
Nike Foamposite Painted with Walkers
Undeadfoams Walking Dead Custom Nike Foamposite
The Instep and brain bottom details
Undeadfoams Nike Custom Capsule
3 Pairs of Custom Walking Dead Nike Foamposite Sneakers. From top to bottom they are Glenn Rhee (Size 11 US), Michonne (Size 10.5) and Rick Grimes (Size 10}. These were made to commemorate the Season 5 of TWD and you can find a more complete pictorial under the Sneaker art tab.
Undeadfoams Michonne Portrait
Undeadfoams Rick Grimes
Undeadfoams Glenn Rhee
Custom Scraffito Geobasket (Freestyle)
Hand painted Rick Owens Sneaker -Sharpie, Angelus Direct Paint and brushes.
Custom Scraffito Geobasket (Freestyle)